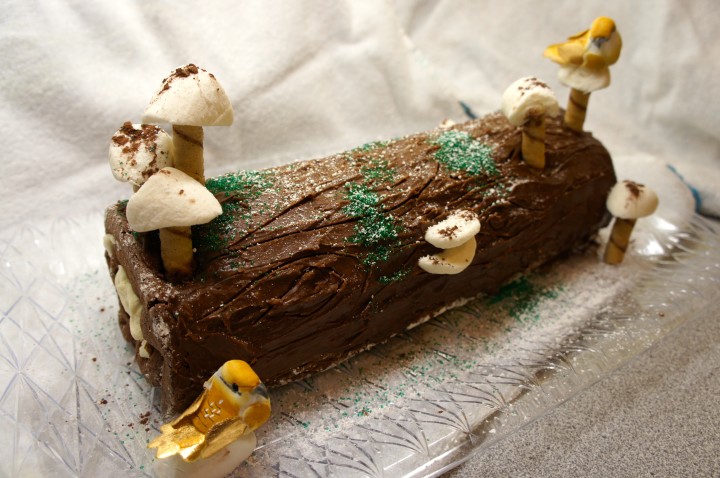 Our kitchen has been toasty and sweet-smelling for the last couple of weeks. From pumpkin biscuits to cranberry-orange scones to Elena's special shortbready sugar cookies to holiday cupcakes and a bûche de Noël, we have quite literally kept the home fires burning.
Above is our first attempt at a bûche de Noël, or yule log. I baked and rolled it, using this recipe (see my photos at the bottom of this post for my notes on the recipe). Elena and I decorated it the morning it was to be won at a cake walk. We're so happy it turned out so well, because we didn't have a back-up plan! We're quite proud, really. The shelf mushrooms were Elena's idea, and they really sell it, I think. We sprinkled the iced cake with Wilton green sugar, along with powdered sugar. The mushrooms have Pirouline stems with vegan marshmallow tops sprinkled with cocoa powder. The birds (and plate) were dollar store finds.
Then, for her matinee Elf Jr. performance yesterday, E and I made and decorated cupcakes (from a box; a girl only has so much time).
I follow in Mom's footsteps: holiday baking really can get you in the holiday spirit!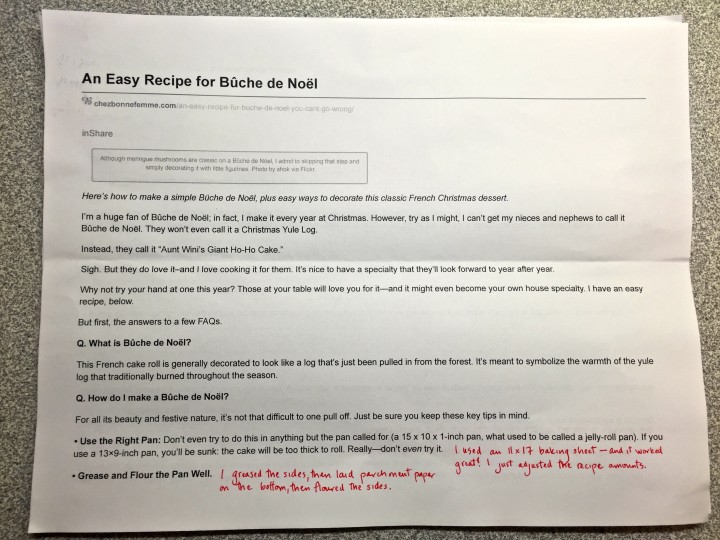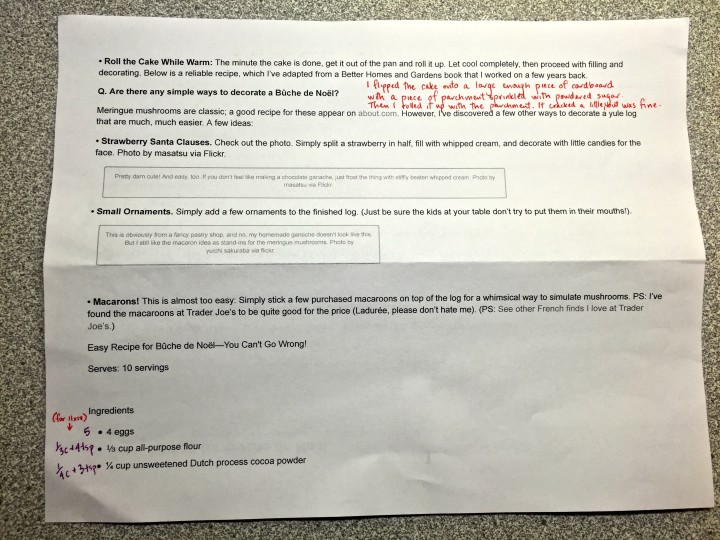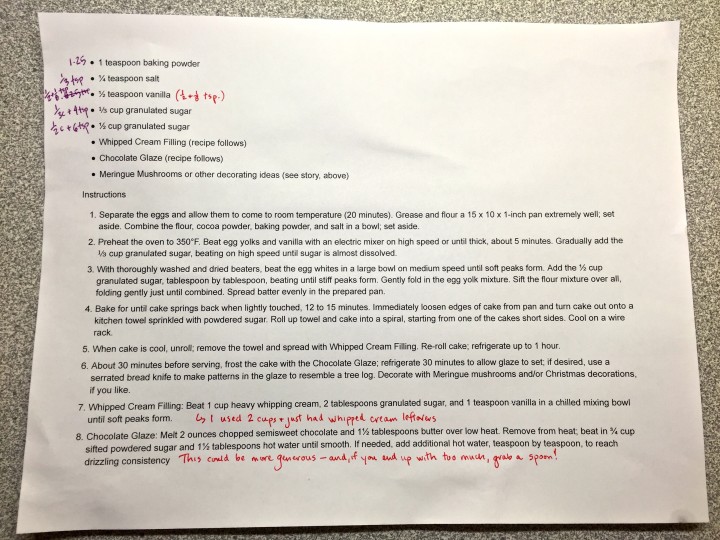 Save