Archive for June, 2012
Posted by julie on Wednesday, 13 June 2012, 22:28
Posted by julie on Wednesday, 13 June 2012, 0:03
And also 6 3/4, but we'll hold off on the birthday letter.
Posted by julie on Friday, 1 June 2012, 23:38
Each year, ODOT, the Oregon Department of Transportation, plows through the snow to open up McKenzie Pass to summer traffic. For some short number of days after it's completely plowed, the snow gates remain closed, making the Scenic Highway an RV-free paved path through the mountains—perfect for bicyclists.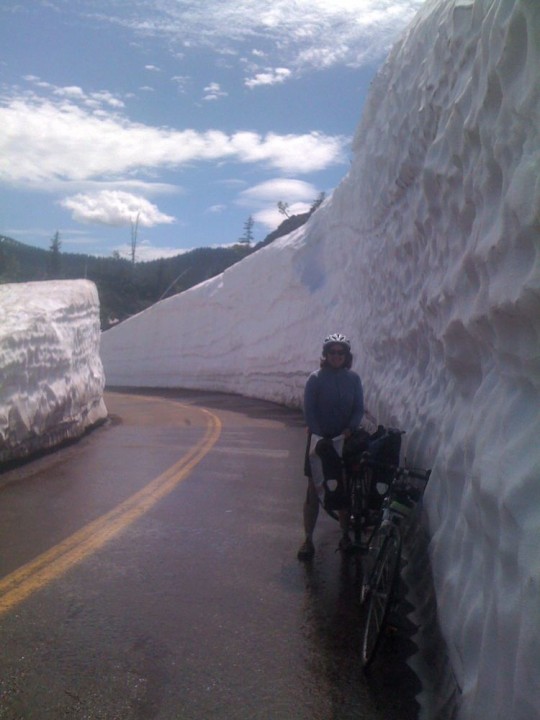 My friend Leslie has been my biking companion every time I've made it to the summit from the west side (Chris and I tried it at least one year before the road was completely plowed, and, after slogging through some snow, we realized that we should turn around). Last time, Leslie and I looked at each other and said, "We could go farther, maybe all the way to Sisters. And there are donuts in Sisters…"
So, appropriately enough, on National Donut Day, as I later learned, Leslie and I biked to McKenzie Pass, then cruised 15 miles down the east side into Sisters for a donut and a coffee. We enjoyed our caffeine and calories in rocking chairs on the porch of the charmingly Western, surprisingly Christian Sisters Coffee Company (the donuts came from the not-to-miss Sisters Bakery, whose donuts are always superbly fresh and whose pies look tart and delicious).
After our quick "lunch," we headed back uphill through the open, butterscotch and ceanothus-scented ponderosa pine forest that led to the higher, mixed coniferous forest before giving way to basalt and snow at the Pass.
After some serious braking down the steep, west, roller coaster side, we re-entered the vine maple and Douglas fir of the wet side and found the van almost too soon. We didn't hit any deer on the way down, unlike the man we talked to at the Pass who was helicoptered out of this ride a few years ago for doing just that (!).
Leslie didn't know it earlier today, but she just instigated my longest day on a bike, 54 miles with 4000 feet of elevation gain. But who wouldn't do that for donuts?