Archive for March, 2010
Posted by julie on Monday, 15 March 2010, 13:33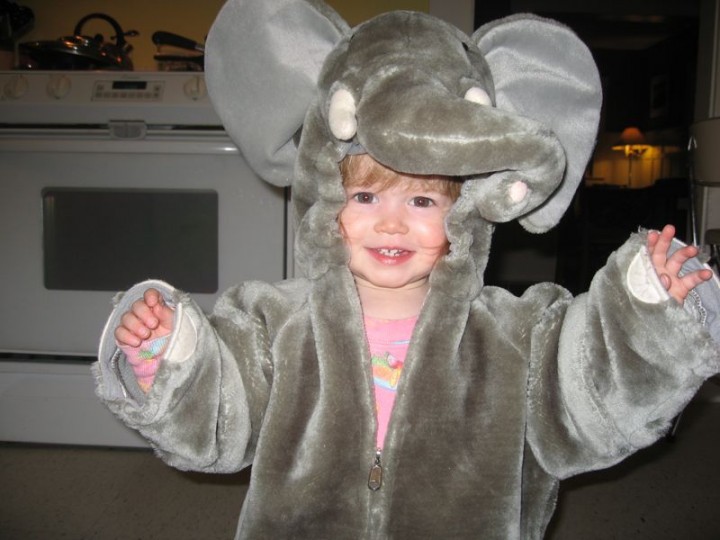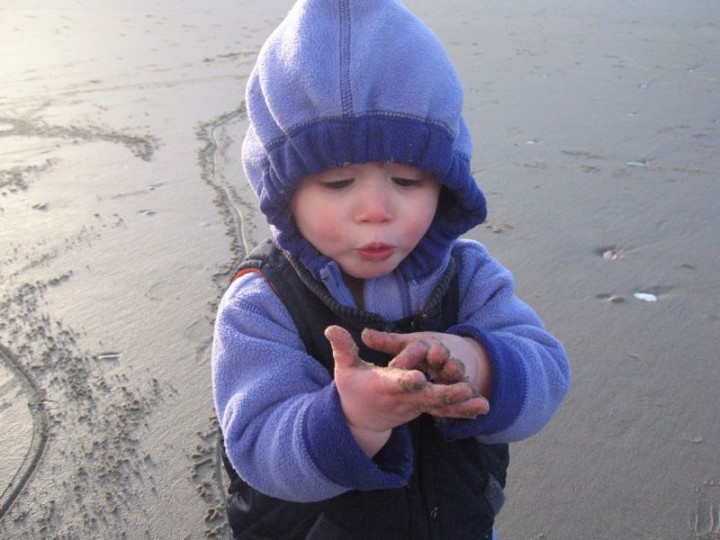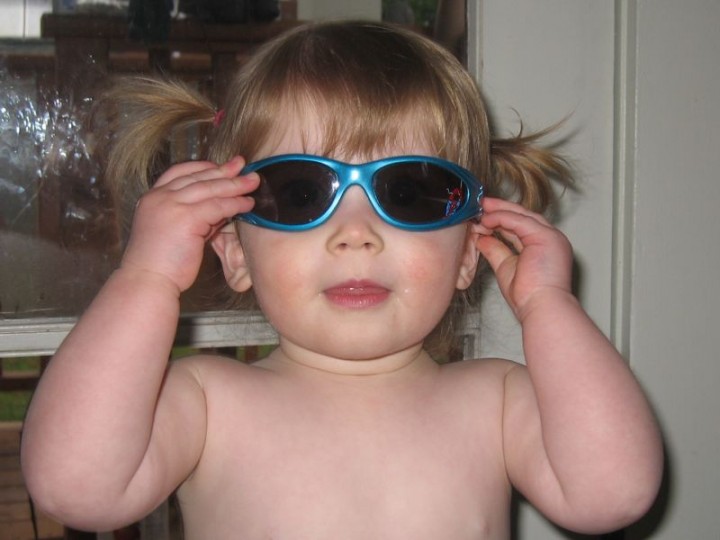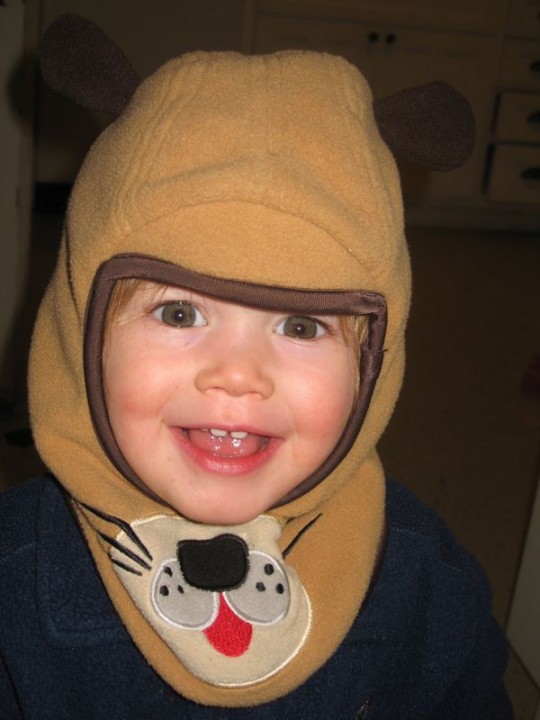 Dear Elena,
I sorted through hand-me-down pink and purple pants and re-arranged the already-worn shoes so that I'd be able to find them more easily when you're big enough to wear them. You were busy too: I found bits of a bar of soap smushed into the upstairs hallway floor. That never would have happened when your brother was a year and a half old. He wouldn't have let me be far enough away that he could have gotten away with that, and, in a vicious circle, I wouldn't have given him the independence to swipe soap and make floor art with it. You started out independent, so your new cleverness and mobility just mean that I will undoubtedly find many more floor murals.
Sylvan enjoys his privacy when he's in the bathroom. But you don't always respect that yet, AND you've become quite the little imp. One day, as he sat in the bathroom saying, "No, no, I don't want you in here, Elena," you looked back at Daddy and me and held your foot up in the air, dangling it into the bathroom. Monkey!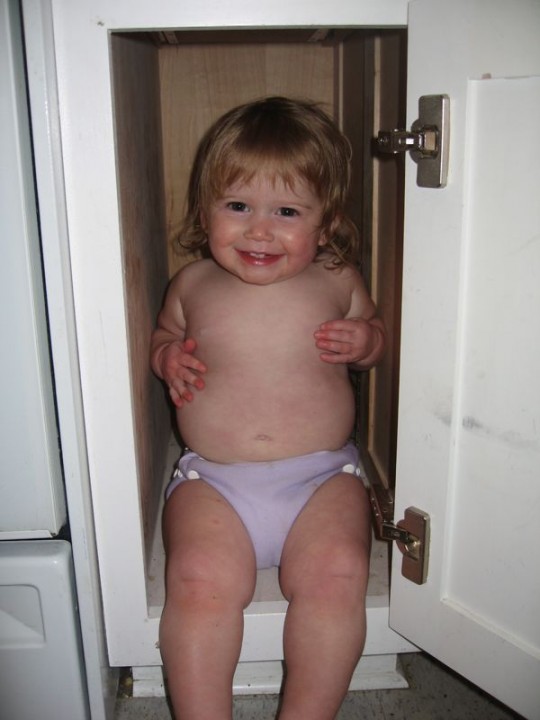 Nearly a month ago, you started to gain more verbal language. We'll compile a more comprehensive list in another entry, but your favorite words are "Bob" ("bobp"), originally referring to a small, plastic Bob the Builder figure, but also for other 3-inch high dolls; "draw" ("daw"), one of your favorite things in the world to do; "Daddy" ("dada"), probably your favorite person, judging by the smiles and the happy dance that he elicits; and "Mommy" ("mama"). Back in January, you started to say "water" by hitting your hand against your mouth and making "wah-wah" sounds, in a modified version of the sign for "water."
You, Sylvan, and I have gone to the pool a handful of times in the past few weeks. The first time, you cried. We hadn't been to a pool since last August, so you probably had no recollection of a vast tub of warm water. You settled in, and now you fearlessly walk through the shallow water, occasionally losing your footing and sputtering when I pull you out. You really enjoy floating on your back. I'm surprised at your willingness to let me lay you back; you don't arch up or try to force your head up in a pilates crunch.
Often, when I go to Dance Africa rehearsal, you join me. For a while, that was challenging and stressful for me, because the noise and crowd made you nervous, so you wanted to be in my arms the whole time. (And you were often running away from your brother…) As you've started to dance more, now when the drummers drum, you start marching around, beating your hands as if you had maracas in them. You love Sandra Boynton's Barnyard Dance, with all its twirling, swinging, and promenading. That's a great book for a family square dance. You also regularly come into the kitchen, tilt your chin to the ceiling, and start spinning until you fall down. Recently, you've added trying to jump to your repertoire. Daddy says you can jump off both feet, but I haven't seen that yet, just the attempts, which look like alternately stamping your feet and stiffening your whole body.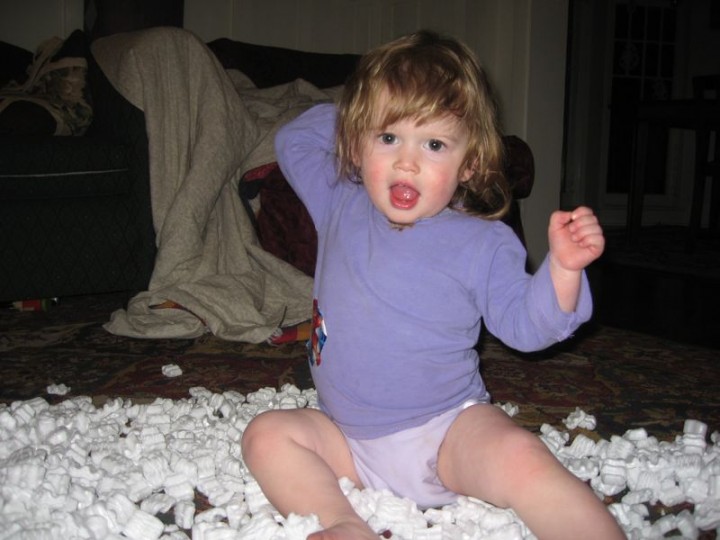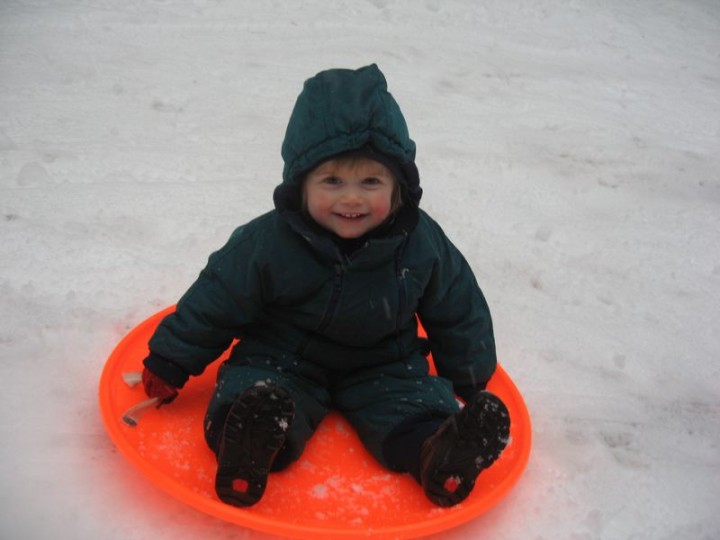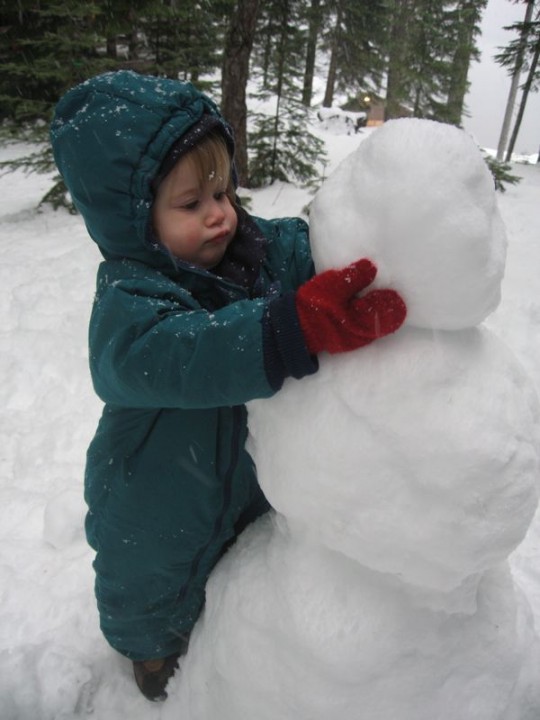 You, in bullet form:
Elena, you sleep. I didn't know babies did that. If you awake in the middle of the night, it's for a good reason, like, ow, these molars are pricking their way through my tender gums.
You climb the stairs, often without a spotter, and you slither your way back down, especially if you're wearing footie pajamas. They're the best for sliding.
You love to read, especially while you're sitting on the potty. Three of your favorite books are photographs of baby faces: one that has sign language, which you do or attempt; one with exclamations, like "Uh-oh!", which you like to say; and one with kissing babies, among other photos.
For at least two months, you've enjoyed kissing and hugging. For a while, you kissed the kissing babies in the baby signing book. Now, you've moved on to people. You're the most generous hugger I've ever met.
You find all the cats in the book One Moose, Twenty Mice, a beautifully-made book of photographs of felt cut-outs of animals and numbers that our friend Wendy gave baby Sylvan. Sylvan can read it to you, and he helps you find the cats if you have trouble.
You like dogs are you aren't afraid of them. Learning not to blindly approach pooches is our next step.
A couple of months ago, you started to tell us if your diaper was yucky by hooking your thumbs into the top of your diaper. Now, though, you're just as likely to shake your head when we ask if you have poop in your diaper: "No, that's not me." I hope we didn't miss the window. Maybe I'll put you in underwear next week.
I'm pretty sure you've already taught me a lot about unbridled joy. Thank you. I love you, Miss E.
Love,
Mommy