Started off with a great trip to the Stewart Aquatic Center with Sylvan and Elena: warm pool, other kids, mosaics of sea creatures on the pool bottom that scared Elena (it was the "tentacles on the octopus," said Sylvan), my son undressing and dressing himself in the locker room. I've avoided the pool for a while, wondering how I'd manage two kids. Sylvan's comfortable enough in the water that I just gave him a pool noodle and watched him float around. He says he's going to do a somersault in the water next time we go.
Lunch at the Hideaway Bakery, my favorite place in Eugene other than my porch. Split a Caprese sandwich (pesto, red pepper spread, fresh mozz, tomatoes on their grilled bread; it's Sylvan's favorite sandwich, because he has good taste), had cups of tomato-y Tuscan soup while Elena napped.
At home, the kids did this (note the chalky footprints):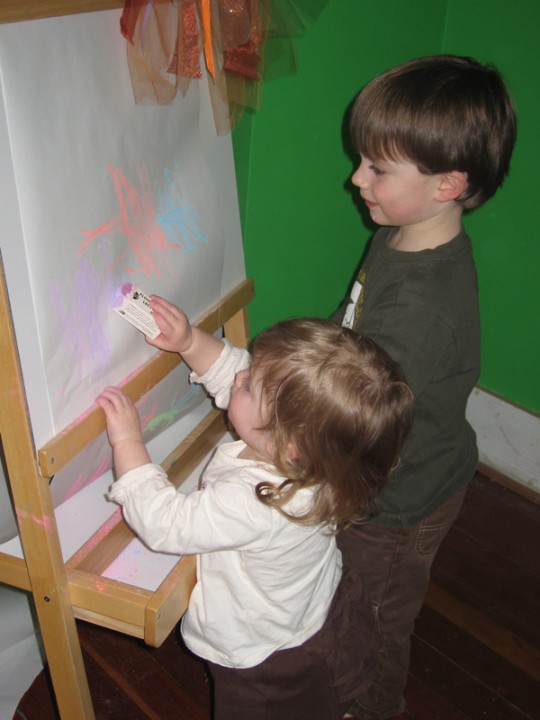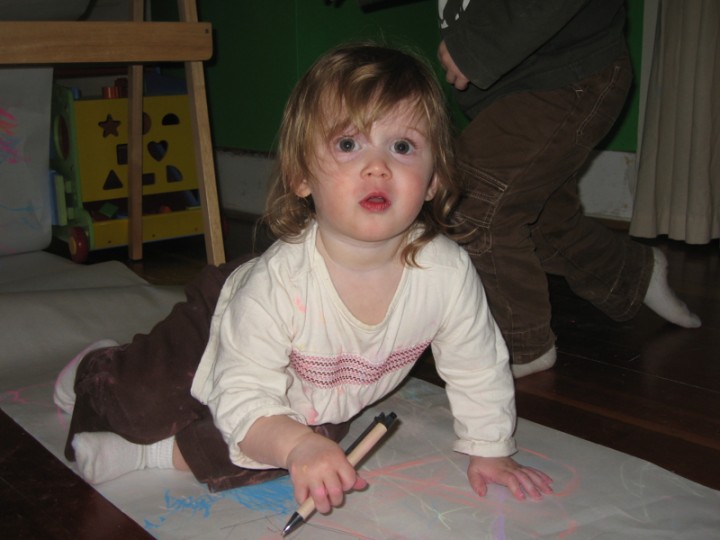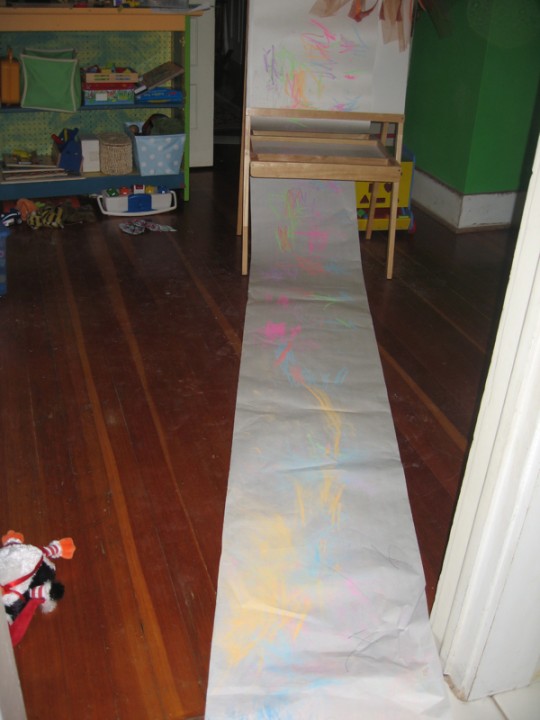 while I finally put some framed pictures up on this wall. It's pages of a spiral-bound calligraphy instruction book I found at a book sale long ago. It looks good on the wall, but it's nothing compared to the kids' neon chalk-enhanced "paper machine."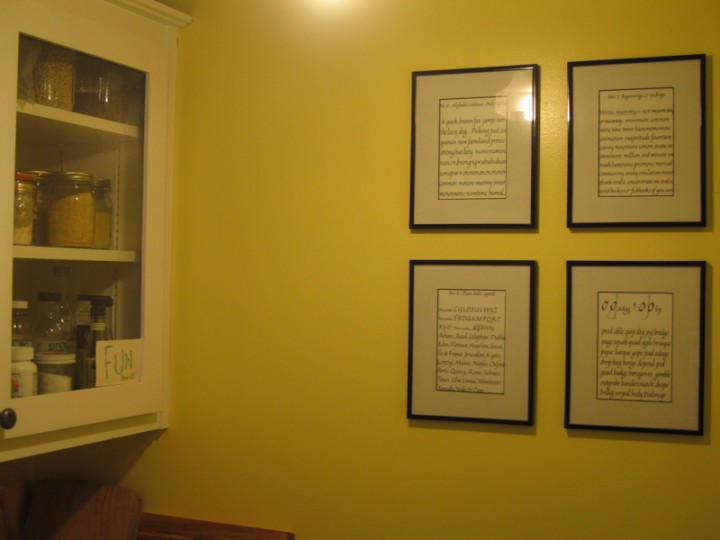 And I got this picture in my e-mail today, which was taken yesterday. Cool, huh?
This was our house on Sunday, after Sylvan and Chris had mowed the grass, complete with small imp knocking blossoms off pretty, blooming trees: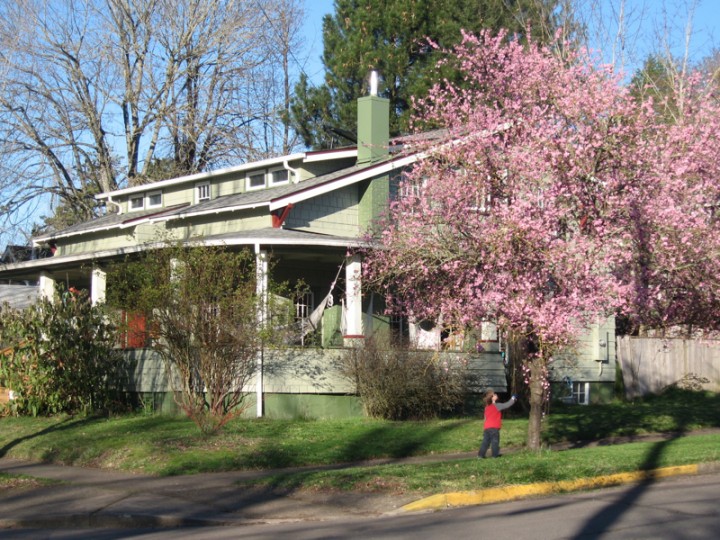 It's raining now, so no need to be envious.