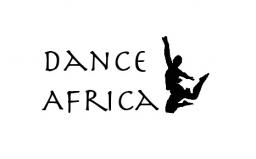 Okay, so I'm using the blog because it's easier than any other method I can think of for Dance Africa company members to see my T-shirt design. If you're a regular reader, feel free to comment; I'm happy to receive feedback.
Company members: If you like the design, I'll get a digital copy to Jessie. I thought that the big square design could be the back of a hoodie, and the small logo could be on the front on one side or the other. Other possibilities would work, too.
Oh, and feel free to find out about our lives – well, Sylvan's life – by reading past entries.